CAR MAKES
Services available throughout Kent - call us 24/7 on 01689 318 012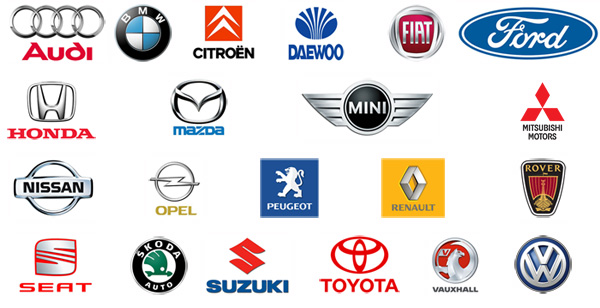 We can provide keys for most cars with access codes, such as (most popular) peugeot, nissan and vauxhall even when the access codes are lost.
This means you don't have to make multiple journeys to the main dealers to try and obtain these codes or wait up to 5 working days for them.
You can read here some of the situations in which we have helped our customers with broken or lost keys.
We can supply replacement car keys for most popular cars including the following:

Audi
BMW
Citroen
Daewoo
Fiat
Ford
Honda
Mazda

Mercedes
Mini
Mitsubishi
Nissan
Opel
Peugeot
Renault
Rover

Seat
Skoda
Suzuki
Toyota
Vauxhall
Volkswagen
Other
If your car is not listed, don't worry. We can still help. Please contact us for more information or for a quote.
Transponder keys
Most modern cars built after 1995 are fitted with a transponder, fitted in the head of the key.
This is a radio-chip that communicates with a car's on-board computer.
If the computer does not receive the correct signal from the transponder key, the engine of the car will not start.
If you need spare or replacement keys, we can help. We can even replace your keys without an original, using advanced technology that we carry on board.
We can also erase data stored on previous keys that may have been stolen or retained by previous owners, giving you that extra peace of mind.
Please contact us for further information, or for a quote.